Seminar on Appraisal and Property Protection
Capital Xindadu Hotel
Beijing, China P. R.
18 - 19 October 2008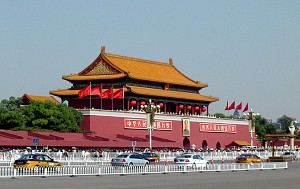 Register online at: https://www.fig.net/registrations/regform.asp?eventid=60
Invitation and Call for papers
It is our great pleasure to invite you to the Joint Seminar on Appraisal and Property Protection, 18-19 October 2008 in Beijing, China P. R. The seminar is organised by the China Institute of Real Estate Appraisers and Agents (CIREA), The Hong Kong Institute of Surveyors (HKIS) and the International Federation of Surveyors, FIG Commission 9 - Valuation and the Management of Real Estate in co-operation with FIG Commission 8 - Spatial Planning and Development.
The major goal of this seminar is to intensify the discussion between valuers, surveyors, real estate experts, investors, financiers, urban planners, researchers, teachers and decision makers and develop common ideas for shaping the future.
We look forward to meeting you in Beijing!
On behalf of the organising committee

Prof. Kauko Viitanen
Chair of the FIG Commission 9
Professor of Real Estate Economics and Valuation
Helsinki University of Technology
Institute of Real Estate Studies
P.O. Box 1200
FI-02015 TKK, Espoo
FINLAND
Tel. +358 9 451 3870 or +358 50 560 3873
Fax. +358 9 465 077
Email: kauko.viitanen@tkk.fi
Objectives
| | |
| --- | --- |
| | World population is concentrating to the cities and there is a huge need for new building land especially in many Asian countries. Before building the land use has to be planned, land get available and investments to be financed. Also valuations are needed. In the seminar these themes will be discussed and papers presented especially in the Chinese but also in a wider context. |
Time-schedule for papers and presentations
The timeline for submitting papers is as follows:
Submission of abstracts before 1 September 2008

Information on acceptance of paper by 3 September 2008

Deadline for submission of full paper 10 October 2008
Paper submission and proceedings
Abstracts and papers shall be sent by email to 2008fdc@cirea.org.cn and to kauko.viitanen@tkk.fi.
Excellent papers will be selected and certificates will be awarded to authors.
Publication and proceedings
All papers will be published on the FIG website. Selected papers will be recommended for publishing in peer-reviewed journals.
Proposed topic areas
During the seminar the following aspects are addressed:





Valuation

sustainable development of real estate appraisal industry

role and position of real estate appraisal in the society

professional ethics and social responsibility

investment and valuation

valuation in relation to land leasing

valuation methodology and technology

administration system of real estate appraisal

valuation organisations and professionals

valuation standards and regulations

education of valuers and real estate professionals

Planning

Land use planning

Land tools (plan implementation)

Development regulations

Compulsory purchase and compensations

Environmental aspects

Investments

Investment intensives

Players in the real estate market

Foreign investors and investments

Property services, property management in China

Transactions, registers

Property taxation
Participants
Leading officials of Ministry of Housing and Urban-Rural Development of P. R. China and other relevant ministries; officials of CIREA, FIG, HKIS, real estate appraisal professionals from all over the world.
Venue and Accommodation
Beijing Capital Xindadu Hotel
Address: 21 Che Gong Zhuang Road, Beijing, China P. R.
Website: www.xindadu-hotel.com.cn

Accommodation

There are two basic types of rooms in Xindadu Hotel Beijing:

Standard Twin-beds Room, (RMB 570 per night including service charge and breakfast)

Deluxe Standard Room (king-size bed) (RMB 680 per night including service charge and breakfast).

Reservation of the rooms shall be done at the same time with the registration.
Preliminary Agenda
Date and Time
Programme

17 October 2008

Arrival and Registration

18 October 2008

09:00-11:30
Opening Ceremony and Keynote Speech
Lunch buffet
14:00-17:30
Forum 1
Dinner

19 October 2008

08:30-11:30
Forum 2
Lunch buffet
14:00-17:30
Forum 3
Dinner
Registration, fees and important dates
5 September 2008
Registration deadline
- registration fee for participants is 200 EUR
- registration fee for students is 150 EUR
- registration fee for accompanying persons is 80 EUR
15 September 2008
Invitation letters for a visa applications will be sent
18 October 2008
Seminar: Opening; keynote speeches; lectures; dinner
19 October 2008
Seminar: Lectures; dinner
Registration fee (200 EUR) for participants and students includes:
full attendant of the Forum;

proceedings and relevant documents;

four times tea break;

lunch buffet and welcome dinner on 18 October;

lunch buffet and dinner on 19 October;

a technical visit (detailed info of the visit will be informed after it has been confirmed).
Registration fee (80 EUR) for accompanying persons includes:
Register online at: https://www.fig.net/registrations/regform.asp?eventid=60
Note: You need to register latest 5 September. Registrations after 5 September will not guarantee attendance to the seminar.
Language
Seminar languages will be Chinese and English. Chinese forums and English forums will be arranged separately on the afternoon of Oct 18 and Oct 19 (one and half day).
Contacts
© International Federation of Surveyors, 2008