Working Group Chairs:
Standards, Quality Assurance and Calibration (WG 5.1)
David Martin, France
3D Reference Frames (WG 5.2)
Nic Donnelly, New Zealand
Vertical Reference Frames (WG 5.3)
David Avalos-Naranjo, Mexico
GNSS (WG 5.4)
Suelynn Choy, Australia
Multi-Sensor-Systems (WG 5.5)
Allison Kealy, Australia
Cost Effective Positioning (WG5.6)
Leonid A. Lipatnikov, Russia
Delegates and Correspondents:
Each member association has the right to nominate a delegate to each of the ten technical commissions. In addition Affiliates, Academic Members and Corporate Members are welcome to nominate a correspondent to each commission.
Interested? If you are interested to become a national delegate from your country, please contact your member association. The contact information of national delegates is updates by the FIG office. Any changes in contact information should be sent to the FIG Office.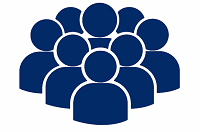 Terms
Term 2019-2022
Term 2015-2018
Term 2011-2014
Term 2007-2010
Term 2003-2006
Working Groups
Term 2019-2022

WG 5.1: Standards, Quality Assurance and Calibration
WG 5.2: 3D Reference Frames
WG 5.3: Vertical Reference Frames
WG 5.4: GNSS
WG 5.5: Multi-Sensor-Systems
WG 5.6: Cost Effective Positioning
FIG Publications
FIG Pub. no. 74: Cost Effective Precise Positioning with GNSS
FIG Pub. no. 64: Reference Frames in Practice Manual
FIG Pub. no. 49: Cost Effective GNSS Positioning Techniques 2nd edition
FIG Proceedings
List of FIG Conference Proceedings
FIG Surveyors Reference Library
Newsletters
Events
Reference Frame in Practise Semiar
held in conjunction with SIRGAS
9-13 November, Bolivia
Reports to General Assembly
Report, May 2020
Report, Hanoi, Vietnam. 2019
Report, Istanbul, Turkey, 2018
Report, Helsinki, Finland, 2017