International Federation of Surveyors
Fédération Internationale des Géomètres
Internationale Vereinigung der Vermessungsingenieure

FIG Newsletter – October/November 2018
---
Dear Colleague,
Welcome to the October/November issue of FIG Newsletter. FIG 140 anniversary was celebrated together with a hand over ceremony at a very special event in Athens, Greece. In this newsletter you can read further updates from the latest months. Please also mark the dates 22-26 April 2019, and read more about this premier event in 2019 in Hanoi, Vietnam. Have you secured a stand at the exhibition? Do also have a look at the special sponsorship possibilities. We will be back again with further news before the seasons holidays, so please enjoy this first update.
---
Article of the Month
Each month on the FIG web site we publish a paper called the Article of the Month.
November 2018 is written by Guanqing LI and Shengxiang HUANG, China: Control Survey for a 6.7 km Immersed Tunnel in Chinese Lingding Ocean. This paper was presented at the FIG Congress in Istanbul, Turkey in May 2018. The paper focuses on the 6.7 km Immersed Tunnel that links Hong Kong to the east, and Zhuhai and Macao to the west. For the construction of such a long immersed tunnel, particular care should be taken in the perspective of geodetic control.The paper describes the design and implemention of the geodetic basis and hierarchical surface control networks.

October 2018 is written by Stig Enemark, Denmark and Robin McLaren, UK: Making FFP Land Administration Compelling and Work in Practice. This paper was presented at the Commission 7 Annual Meeting in Bergen, Norway, 24-28 September 2018. The paper initially provides background to the 2030 Global Agenda and the realisation that many of these goals will not be achieved without quickly solving the current insecurity of tenure crisis through the FFP approach to land administration. Finally, the paper reviews the lessons learned from implementing FFP land administration solutions in three developing countries, Indonesia, Nepal and Uganda.
---
FIG News
FIG 140th Anniversary and Hand Over Celebration in Athens, Greece



Five FIG Presidents

FIG President Prof. Chryssy Potsiou had organised a very special event that included both a celebration of the 140th anniversary of FIG, many interesting presentations and a hand over ceremony.
http://fig.net/news/news_2018/11_handover_140.asp
The FIG 140th anniversary celebration was held in conjunction with:
Organised by Technical Chamber in Greece.
Cooperation agreement among Surveyors, Civil Engineers and Architects



The cooperation agreement was signed by the three organisations

On 9 November 2018 FIG President signed a cooperation agreement with the International Union of Architects (UIA) and the European Council of Civil Engineers (ECCE).

I

t was the first time a conference was held with participation by surveyors, architects and civil engineers, and FIG president Chryssy Potsiou played a central role in the idea behind and organisation of this event.
http://fig.net/news/news_2018/11_cooperation_FIG_UIA_ECCE.asp
---
Call for Bids for FIG Working Week 2023



FIG Council announces the bidding material for the Working Week 2023. All member associations are encouraged to consider to submit a bid. Election of the destination will take place at the Working Week and General Assembly 2023 in Hanoi, Vietnam.


http://fig.net/news/news_2018/10_bids_ww2023.asp
---
FIG Working Week 2019 - Secure your stand at the exhibtion

The FIG Working Week will be the major event in 2019 in the global community of surveying and geospatial professionals. It is organised by FIG - International Federation of Surveyors and VGCR - Vietnam Association of Geodesy, Cartography and Remote Sensing. The main objective of the FIG Working Week is to bring together experts from academia, governments/public administration and industry to report on recent developments, trends and research results.
Secure your stand at the exhibtion
FIG Working Week 2019 will be held in Hanoi, Vietnam at the Vietnam National Convention Center. Each conference day will consist of one plenary session with specially invited key note speakers and technical sessions. An exhibition showcasing the latest trends and developments will take place in parallel. The exhibition is located in the hallways outside the session rooms where refreshments will also be served, which will give a unique opportunity to meet with all participants. Check your sponsorship and exhibition possibilities: http://fig.net/fig2019/exhibition.htm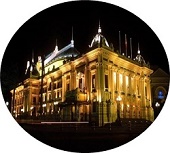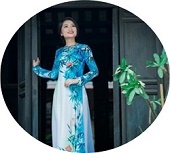 Hereto, an interesting social programme is offered. This years Vietnamese Cultural Evening event is organised for all participants and is included in the registration fee. You will experience a special performance at the Vietnamese opera. All accompanying persons are also invited to this special event. There will be a festive gala dinner, and several pre and post technical/social tours will be offered that will enable you to get to know Vietnam both from a professional and a touristic point of view. The conference site is updated regularly with information about events and tours: www.fig.net/fig2019

The theme of the conference is Geospatial information for a smarter life and environmental resilience. Focus will be on tackling the climate changes by working towards a smarter life both through the development of smart cities and also in rural areas. Spatial information, big data, surveying, BIM, land administration and much more are essential factors in this development.
Do not miss this premier event of 2019. Read more at: www.fig.net/fig2019
---
FIG Activities and visits
FIG is an Associate Member of the ICG and has been involved since the start. Mikael Lilje, Suelynn Choy and Matt Higgins were there as the FIG representatives to UNOOSA and to ICG. Mikael is FIG liaison to UNOOSA and Suelynn acted as FIG's co-chair for Working Group D on Reference Frames, Timing and Applications. Matt has been involved in ICG since its start and acted a co-chair for Working Group D.
http://fig.net/news/news_2018/11_icg-13.asp

---
---
FIG had a well-visited stand at Intergeo 2018 that took place in Frankfurt, Germany, and met with many both members and potential members of FIG. FIG was represented by President Elect Rudolf Staiger who also gave a presentation at the Welcome Reception.
http://fig.net/news/news_2018/10_intergeo_report.asp
---
The Congress held on 4-7 September 2018 in Baku Axerbaijan showed that it is necessary to implement works on identification and prevention of different problems through taking big advantages enabled by Geographic Information Systems, usable in analyzing sustainable socio-economic development of regions and countries.
http://fig.net/news/news_2018/09_azerbaijan.asp
---
Publications
FIG and UN-Habitat/GLTN (Global Land Tool Network) have launched a new decision-support tool for land administration to assist the modernizing the budgetary approach. FIG Honorary President CheeHai Teo started the work on this tool together with GLTN while he was president of FIG and now the tool and this guide book is ready to use.
http://fig.net/news/news_2018/10_coflas.asp
News from Commissions
Commission 1 Newsletter - December 2018: http://fig.net/organisation/comm/1/index.asp
Commission 7 2018 Annual Meeting and International Seminar - proceedings and web site: http://fig.net/organisation/comm/7/index.asp
---
FIG Foundation Grants for 2019
Details of the FIG Foundation Academic Grant and PhD Scholarship 2019 competitions are now available.
Please check the two introduction videos in which Mike Barry, board member of FIG Foundation, and Eva-Maria Unger, Chair of FIG Young Surveyors inform about how to apply.
http://fig.net/news/news_2018/foundationgrants_2019.asp
---
Events
2019

ESRI/FIG Webinar on Modernizing Land Administration Systems
10 January 2019 at 11:00 a.m. ET, Webinar
With the availability of out-of-the-box solutions, many organizations are modernizing their cadastral systems. Keeping data current and accurate, implementing 3D capabilities, and maintaining data security while providing access to stakeholders are ongoing challenges that new GIS tools overcome. Modern Web GIS breaks down barriers; improves security; easily scales; and delivers new, advanced parcel mapping and data management capabilities. This webinar will show you the advantages of modern, open, standards-based COTS GIS technology and how to get starte
Information on registration for this free webinar will follow soon. Check FIG web site: www.fig.net
---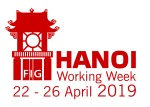 FIG Working Week 2019
Web site
15-17 May 2019, Athens, Greece
4th Joint International Symposium on Deformation Monitoring, organised by The School of Rural and Surveying Engineering of the National Technical University of Athens (NTUA) in cooperation with FIG and IAG.
Web site: www.jisdm2019.survey.ntua.gr
Invitation (pdf)
June 4-6, 2019, Fredericton, New-Brunswick, Canada
Joint 40th Canadian Symposium on Remote Sensing & Geomatics Atlantics 2019 "Remote Sensing and Geomatics – Common Perspectives and NewSpace"
Website: https://crss-sct.ca/conferences/csrs-2019/
15-18 August 2019, Darwin, Australia
South East Asia Survey Congress (SEASC). Organised by ASEAN Flag Surveying Nations and SSSI, Australia, supported by FIG
Web site: www.seasc2019darwin.com.au/
---
FIG on Social Media




Remember that you can follow FIG on the social media.
If you have not already joined, join us today:
Facebook: https://www.facebook.com/#!/internationalfederationofsurveyors
Twitter: https://twitter.com/FIG_NEWS
LinkedIn: http://www.linkedin.com/groups?gid=2669121&trk=myg_ugrp_ovr
Instagram: https://www.instagram.com/figsurveyors/
---

The monthly Newsletter is mailed to all members, commission delegates and all interested partners. FIG offers the Newsletter to all members of member associations and other interested in FIG. If you don't already get your copy you can order it now at: www.fig.net.

FIG Newsletter brings you latest information about FIG and its activities. The information referred here is in full length available on the FIG web site. Thus the Newsletter is produced to inform you what has happened recently and what interesting things are going to take place in the near future. The FIG Newsletter is circulated monthly or bi-monthly by e-mail. The referred articles are in English and written in a way that you are able to extract them to your national newsletters or circulate to your members and networks.

If you do not want to receive the newsletter in the future, please click here to unsubscribe from the mailing list
.
---
Kind regards,
Ms. Louise Friis-Hansen
Director
International Federation of Surveyors
Fédération Internationale des Géomčtres
Internationale Vereiningung der Vermessungsingenieure
International Federation of Surveyors
Kalvebod Brygge 31-33
DK-1780 Copenhagen V
Tel. + 45 3886 1081
Direct: + 45 9391 0810
louise.friis-hansen@fig.net


www.fig.net
Subscribe monthly FIG Newsletter at: www.fig.net
Join FIG at LinkedIn: http://www.linkedin.com/groups?gid=2669121&trk=group-name
Join FIG at Twitter: https://twitter.com/FIG_NEWS
Join FIG at Facebook: https://www.facebook.com/#!/internationalfederationofsurveyors
Join FIG at Instagram: https://www.instagram.com/figsurveyors/